12 Resume | CV words you Must Delete NOW, to get interviews!
#work_under_pressure #You_are_better_than_that #interview #job_search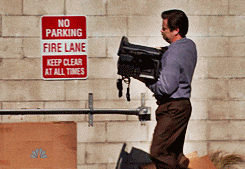 Have you been sending your CV for millions of companies and you didn't even receive one phone call??
If this is pretty much the case, then we encourage you to take a look at your CV current version, & do as we say, to flip things around.
Don't worry it happened to all of us! and the good news is, we have figured our way out of it for our clients with our #empowering tools @(#MelodyAbdouConsultancy ).
Gracefully attain your professional vocation by clicking here!
Whether you're creating your #resume for the first time or modifying/updating your CV
& you found yourself stuck with one of these words:
I am a hard-working…" or "dynamic", err… "team-player"?
Especially in the:
Then, unfortunately, my friend, this would probably mean, that your CV went to the #gray_zone, where recruiters falsely thought that this resume will only provide the company with #mediocre or in other words #average_qualities [which I know it is NOT THE CASE!] that will do no good, and eventually your CV will get passed by !!
So, here is what you need to do
#1 Remember that the CV|Resume's role is to make you stand out from the competition and to make you the one who gets picked for the position (or for the interviewing process)
#2 If you have any of the following words:
''Hardworking" "Team player" "Excellent communication skills" "Dynamic" "Motivated" "Problem solver" "Responsible" "Detail-oriented" "Strong work ethic" "Creative" "Extensive experience" "Various roles"


Replace them by:


What you have actually accomplished and what your true skills and achievements are. let them proudly pave your way!
Simply, because most of the time these words describe traits, that describe the minimum expected standard.
And employers don't want that. They expect you to work hard, go the extra mile, show up on time and get things done with the highest standards.
Declare your differentiating features.
Have you led, teams? Delivered projects before deadlines? Negotiated deals skilfully?
Awesome.
Give examples of these honoring acts.
& they will do what needs to be done.
Melody Abdou